NEWYou can now listen to Fox News articles!
In the midst of the ongoing battle between LIV Golf and the PGA Tour, Commissioner Jay Monahan is focused on one thing – and that doesn't include a truce.
During Wednesday's broadcast of the 2022 Presidents Cup, Monahan says Golf Channel that there are no plans to work with the rival Saudi-backed golf tour in the future, which seems to indicate the current climate, which includes a lawsuit originally filed by 11 former PGA Tour members.
"Look, I think I've been pretty clear about this: I don't see that happening," Monahan said. "When you look at where we are, and think about words and actions, we are currently in a trial, so getting together and having conversations, for me, that card is off the table, and has been for a long time."
LIV GOLF PLAYERS PETITION FOR OFFICIAL WORLD GOLF RANKING STATUS
In June, the PGA Tour sent a memo to its players announcing that Tour defectors would now be considered ineligible to play in Tour events. It prompted Phil Mickelson and 10 other players to file an antitrust lawsuit accusing the Tour of hurting their careers with the suspensions.
Four players have since dropped the lawsuit, with Mickelson recently floating the idea of ​​also dropping it after LIV Golf announced last month that he had joined the legal battle.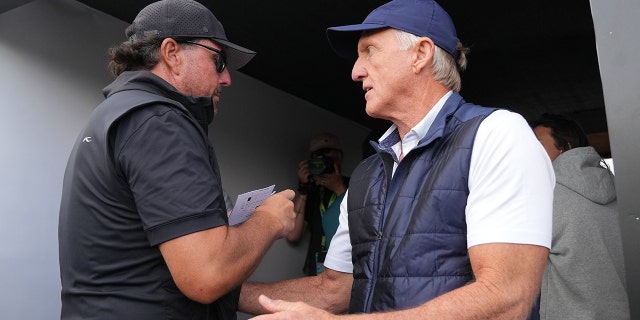 Monahan was also asked on Wednesday whether the biggest obstacle to lining up with LIV had more to do with the tour's ties to Saudi Arabia or "golf considerations." But he explained that the focus is on "where we are and where we are going".
CLICK HERE FOR MORE SPORTS COVERAGE AT FOXNEWS.COM
"When you look at the PGA Tour, and you look at where we are today, and you look at what we're trying to accomplish every day – what is our goal? To put forward the best competitive platform for the best players in the world to reach the highest level, to win championships that have a history, that have a tradition, that create a legacy, and that's what we're going to keep doing, and we're going to keep improving, we We will continue to strengthen ourselves," he replied.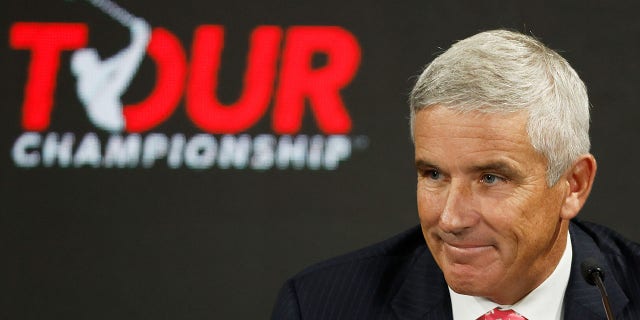 "You've heard me say before that we're going to focus on the things we control; we have more assets at our disposal, stronger partnerships and we have the best players in the world telling us that not only are they going to commit to playing more, but they are really looking at the organization to make it happen. It all depends on where we are and where we're going, and again, I couldn't be more excited about the possibilities there."
CLICK HERE TO GET THE FOX NEWS APP
Across the aisle, LIV Golf CEO and Commissioner Greg Norman was in Washington this week meet the legislators to discuss the growing success of his tour, future investments and anti-competitive actions he thinks the PGA Tour has taken.